The Small Giftun Dive Site is a breathtaking location nestled in the Red Sea, which attracts divers from around the world. If you are planning to explore the underwater wonders of the Red Sea, then you simply cannot miss out on this spectacular dive site. In this article, we will take a closer look at what makes the Small Giftun Dive Site so special, the marine life you can expect to encounter, and why liveaboard trips are an excellent option to fully experience this diving paradise.
Diving in Small Giftun Island
Small Giftun Dive Site is easily accessible from Hurghada. The dive site suits divers of all levels, from beginners to experts. The shallow waters near the island offer an excellent opportunity for new divers to learn and explore. At the same time, the deeper areas cater to experienced divers seeking a more challenging and thrilling dive.
The Small Giftun Dive Site features diverse underwater landscapes, including coral reefs, walls, and drop-offs. The exceptional visibility of the waters surrounding the island provides a crystal-clear view of the underwater world, making it an ideal location for underwater photography enthusiasts.
Marine Life at Small Giftun Island
The Small Giftun Dive Site boasts an impressive array of marine life that is a must-see for divers. The vibrant coral reefs are alive with colorful fish, eels, and octopuses. In addition, you can spot more giant creatures like barracudas, tuna, and reef sharks, adding an exciting element to the dive. Furthermore, dolphins and sea turtles call the waters surrounding the island home, offering the lucky divers the opportunity to witness them in their natural habitat.
Liveaboard Trips to Small Giftun Island
Liveaboard trips offer an unparalleled experience of the Small Giftun Dive Site with the route of Hurghada. These trips provide multiple dives per day, allowing you to explore the dive site in detail and experience the full spectrum of marine life. Liveaboard trips also include other dive sites in the area, such as Abu Nuhas and the SS Thistlegorm wreck, adding variety to your diving experience.
In conclusion, the Small Giftun Dive Site is a world-class destination for diving enthusiasts of all levels. With its exceptional visibility, diverse underwater landscapes, and incredible marine life, the Small Giftun Dive Site should be on your bucket list of dive sites to explore. A liveaboard trip is an excellent way to fully immerse yourself in the experience and explore the surrounding dive sites in the Red Sea.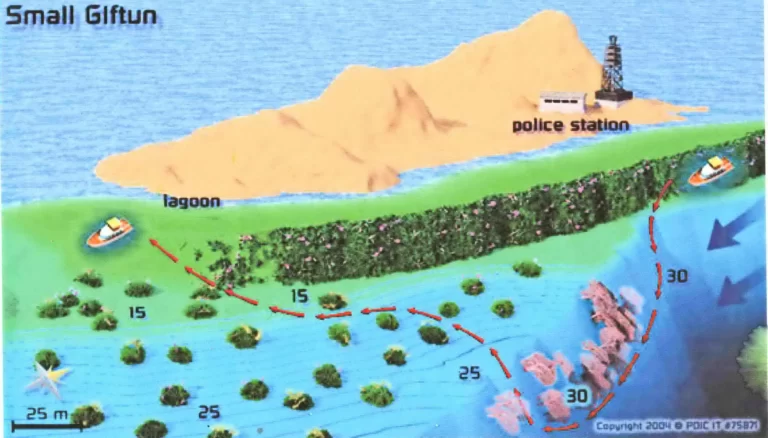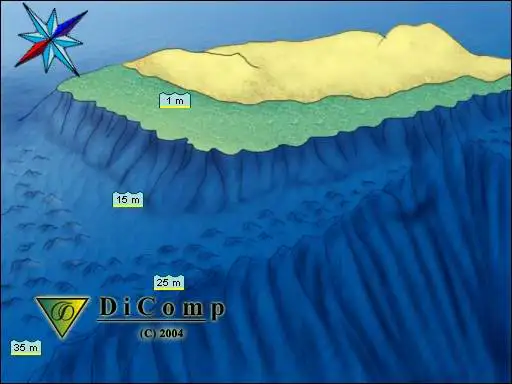 The Small Giftun Island is located in the Giftun Island National Park in the Red Sea near Hurghada, Egypt. The Giftun Islands comprise two islands; the larger one is Big Giftun Island, and the smaller one is Small Giftun Island. Both islands are popular destinations for divers due to their stunning underwater landscapes and diverse marine life. The Small Giftun Dive Site is off the coast of Small Giftun Island. It offers a unique and memorable diving experience that draws diving enthusiasts worldwide.