Sha'ab Claudia is a breathtaking dive site in Fury Shoals, 13 km off the Egyptian coast. This site features two bank reefs, but diving is only done on the southern reef during the day. It is considered one of the area's most beautiful and popular dive sites due to its excellent diving conditions and rich marine life.
Diving in Sha'ab Claudia "Shaab Claudia"
On the western side of Shaab Claudio, you can explore a massive coral garden, which extends over the entire western side before opening into the channel between the reefs. The partly overhanging reef walls are covered with corals, and huge groupers hide in their crevices. At the eastern exit of the channel, there are two nicely protected areas, and shortly before them, you will find a colony of anemones on the reef wall. The eastern side features impressive coral growth, but it does not have a coral garden.
One disadvantage of Shaab Claudio is the high density of divers. Due to the many charms of the reef, many boats stop here, making it somewhat cumbersome to dive through the caverns. There are days when you would wish for traffic lights and one-way signs to coordinate the mass of divers.
Marine Life at Shaab Claudia
Sha'ab Claudia is home to a diverse range of marine life. The coral garden on the western side is especially rich in colorful coral and fish species, including groupers, snappers, and surgeonfish. The channel between the reefs offers excellent opportunities for spotting anemones and clownfish. You may even spot a hammerhead shark or a manta ray if you are lucky.
Liveaboard trips to Sha'ab Claudia
Sha'ab Claudia is a popular destination for liveaboard trips, and many operators include it in their itineraries. Liveaboards typically depart from Hurghada or Marsa Alam and offer several dives at Sha'ab Claudia and other nearby dive sites.
Sha'ab Claudia is an excellent dive site that offers easy diving conditions and diverse marine life. Its magnificent coral garden, large groupers, and interesting cavern systems make it a must-visit location for divers visiting the Fury Shoals. However, due to the high density of divers, it is essential to plan your dives carefully to avoid overcrowding.
Sha'ab Claudia 360° - 4K Video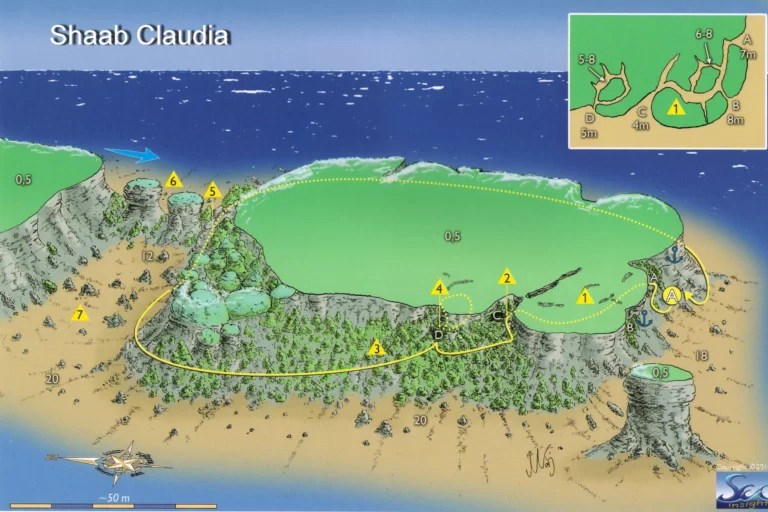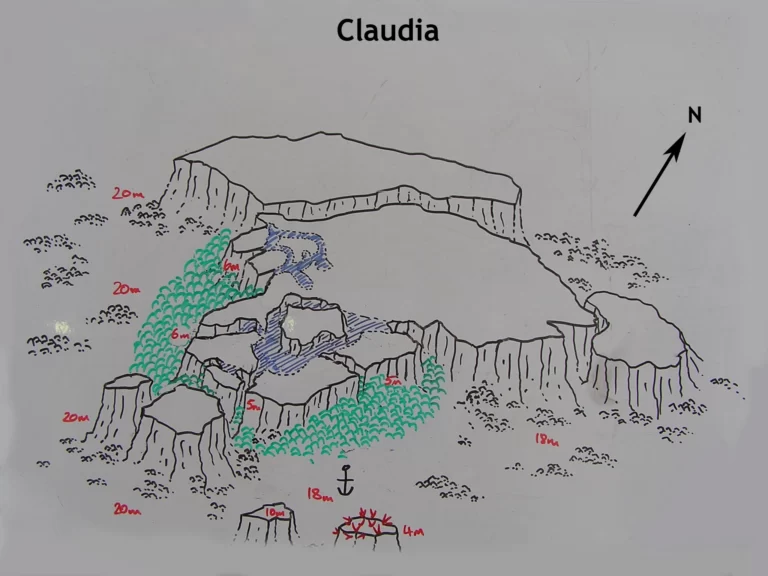 Where is Claudia Dive site?