Liveaboard trips to Fury Sholas
Liveaboard trips are a popular way to explore the Fury Shoals and neighboring dive sites in the southern Red Sea. Many dive safari boats offer trips to the region, allowing divers to experience the beauty and diversity of the underwater world in this unique ecosystem. Liveaboard trips offer a more immersive diving experience, allowing one to explore more remote dive sites and spend more time in the water.
Fury Shoals is a chain of reefs located in the southern Red Sea, approximately 30 km from the shore of Marsa Alam. It is a well-known diving destination for its pristine coral reefs, vibrant marine life, and crystal-clear waters. Fury Shoals comprises several individual reefs, each with its unique underwater landscapes and marine inhabitants.
Satayah Reef is the main reef of Fury Shoals, also known as Satayah Dolphin house, in the south of Egypt, Marsa Alam. The horseshoe-shaped reef is home to a large school of spinner dolphins. There is the opportunity to snorkel and swim with the dolphins in their natural environment. They are often playful and come close to the boat.
For divers, Satayah offers more accessible and more difficult dive sites. On the outer walls, you can dive along the drop-offs up to 40 meters deep, and here you also have the chance to see something big swimming in the blue water. With a bit of luck, whale sharks too. In the remote bays, there are more accessible and shallower dive sites with a great chance of turtles.
Satayah is excellent for snorkelers and night dives.
Diving with the dolphins in the bay is not allowed. The dolphins are free-ranging wild animals deciding where to swim and how close they want to get.
A large reef in the north of Fury Shoals. It impresses with its magnificent hard and soft coral growth. Massive mountain corals tower high. There is a lagoon to dive in, which is lush with vegetation. Overhangs, caves, and small canyons make this site very varied. The average depth is 20 to 25 meters.
A small cargo ship has run aground on a coral block that lies against the reef at 0 to 17 meters. It is very lush, and you can dive underneath it. Its location makes it an excellent photo point. There is often a school of batfish nearby.
The sandy bottom between the main reefs is covered with small coral blocks alternating with large coral blocks.
From giant sea creatures like turtles and moray eels to tiny creatures like crabs and snails, Abu Galawa Kebir has it all and is perfect for underwater photography. With a bit of luck, you may also encounter dolphins or whitetip reef sharks.
Night dives are excellent here.
Abu Galawa Soraya is a small round reef 15 minutes from Abu Galawa Kebir.
The pinnacles are beautifully covered with a myriad of hard and soft corals.
On average, the dive site is at 20 meters with little to no current.
A highlight is a small sunken sailing ship that is remarkably well-preserved. It lies at about 12 meters and is easy to reach. You can look in from the outside in several places and also dive in small groups. The wreck is remarkably well-preserved and nicely overgrown. With luck, you can also find frogfish on the impact.
Another highlight is the channel through which you can dive surrounded by coral walls. At the exit, there are a few coral blocks to explore.
Night dives are very rewarding here.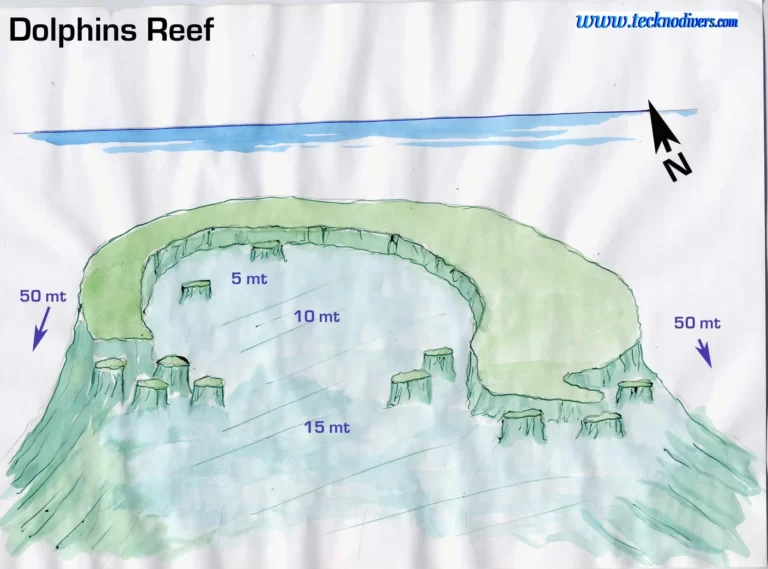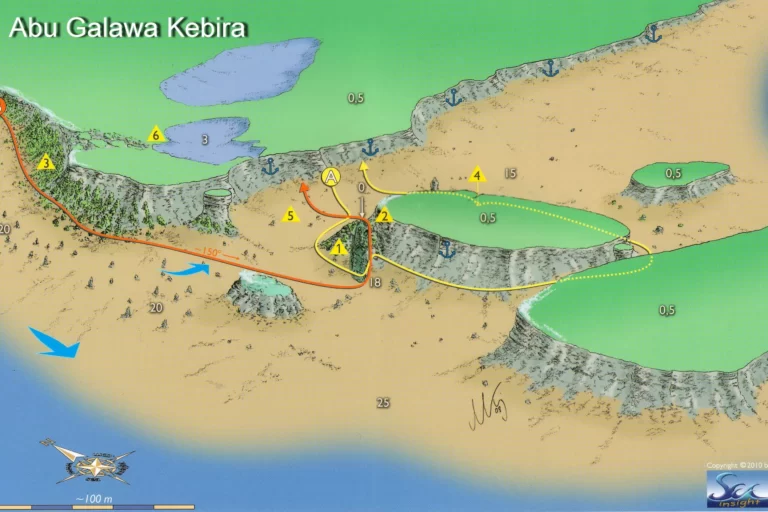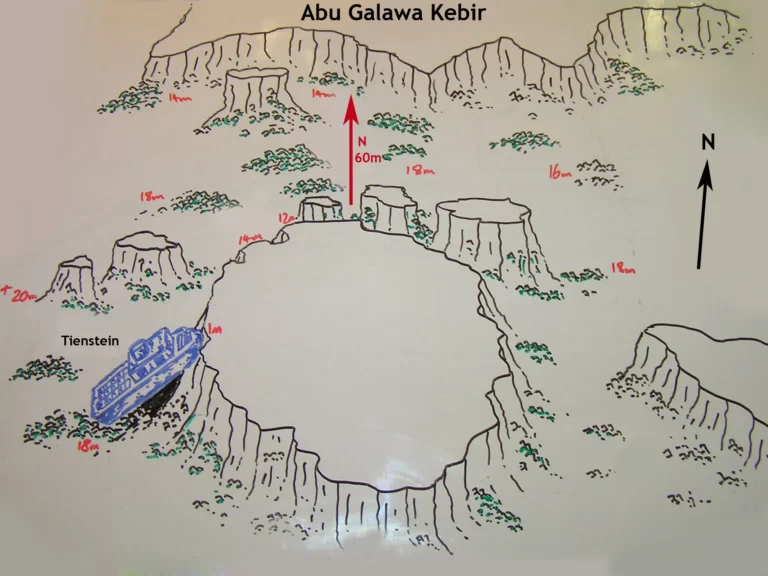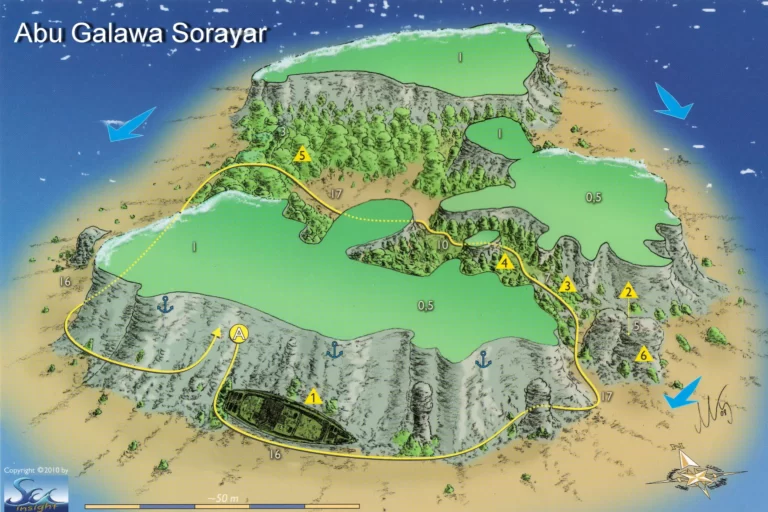 Sha'ab Malahi: A small, rugged reef with many canyons and caves to dive through. The average depth is 20 meters, but it is more common to dive less. You plunge through the canyons amidst massive coral blocks on both sides. There are beautiful light shows along the ravines, depending on the time of day. Take your time, dive slowly, and discover countless sea creatures. Dive under boulders into easily diveable caves, which are large and always open on one side.
Sha'ab Claudia: Around the reef, with impressive canyons and simple caves. Make a quiet dive, and let yourself be inspired by the many light shows. In the southern part, there is a small, simple cave system where you cannot get lost. Shaab Claudio averages 20 meters; the caves are pretty deep. The entrances and exits are hidden behind 4 to 8 meters of corals. On the west side, there is a beautiful coral garden.
Shaab Claudio is very suitable for night dives and snorkeling.
Sha'ab Maksur:
This long, free-standing reef is reminiscent of Elphinstone but a little longer. Depending on weather conditions, there can be stronger currents at this dive site. In the south, there is a plateau that drops to 40 meters. In the middle, there are two large coral towers. There can be some currents, making it worthwhile to always look into the blue water. To the north, there is also a plateau down to 40 meters before the reef drops steeply down. Here too, the chances of great encounters are great. The steeply sloping east and west sides lead one way towards the boat to the south plateau.
Due to its exposed position and currents, encounters with Longimanus, reef sharks, luck hammerheads, dolphins, and whale sharks can be frequent.
Shaab Maksur is not suitable for snorkeling or night diving.
Abu Diab Reef :
Not far from Fury Shoals, it can be visited there. A roundish reef that offers easy diving conditions. The average depth is 20 meters. Depending on the current, you can do a drift dive with the Zodiac, the coral garden to the west, or the small cave system to the south.
Abu Diab is also suitable for night dives. Depending on the conditions, the caves can also be dived during the night dive.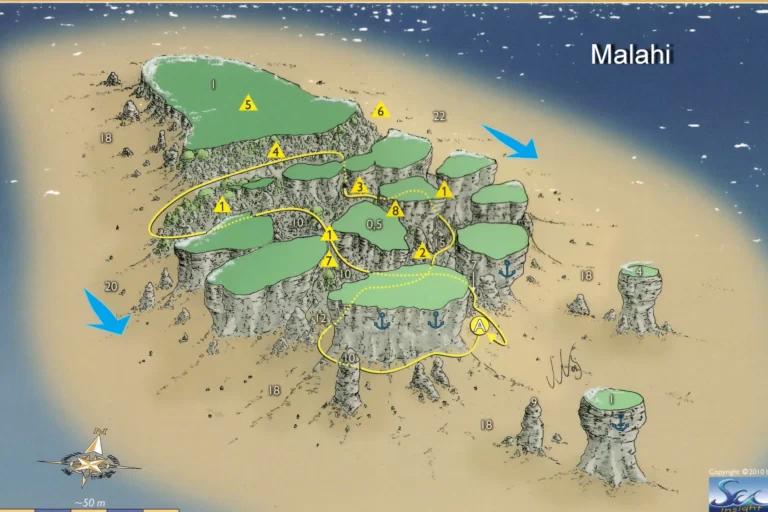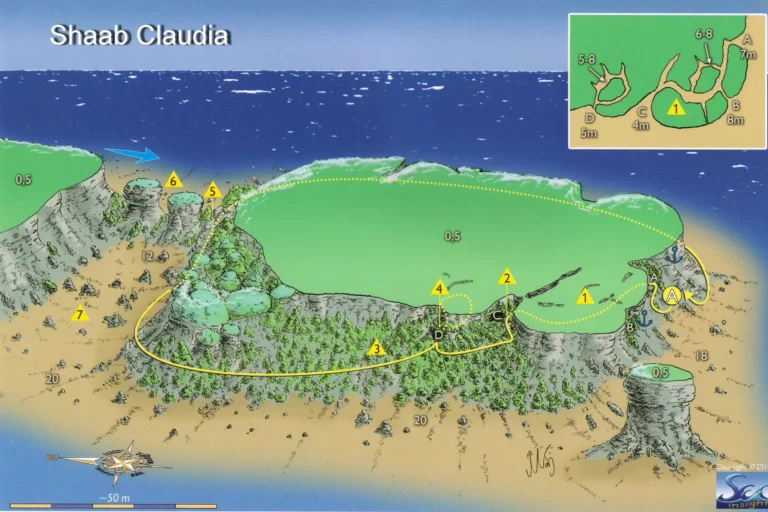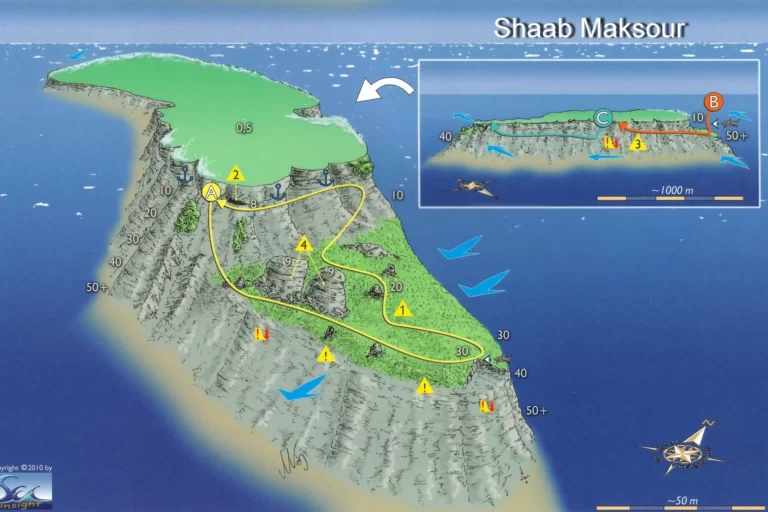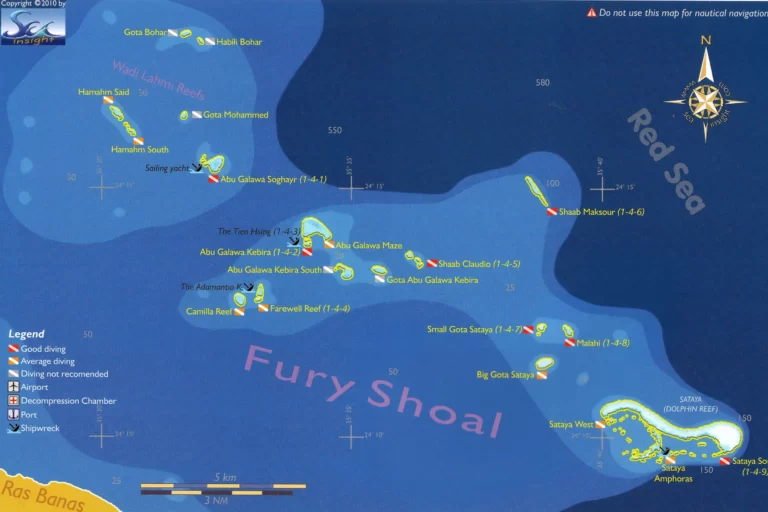 Where is Fury Shoals Reefs
Fury Shoals is a group of reefs located in the Red Sea; they are situated approximately halfway between Marsa Alam and Hamata and are part of the Wadi el Gemal National Park. The Fury Shoals reefs are known for their beautiful coral formations, diverse Marine Life, and crystal-clear waters, making them popular for scuba diving and snorkeling destinations.
Frequently Asked Questions for Fury Shoals Reefs
What kind of marine life can be seen at Fury Shoals Reefs?
Fury Shoals Reefs offer diverse marine life, including colorful coral formations, schools of tropical fish, reef sharks, and turtles. Divers can also expect to occasionally see larger marine animals, such as dolphins, manta rays, and even whale sharks.
What is the best time of year to visit Fury Shoals Reefs?
The best time to visit Fury Shoals Reefs is typically from March to November, as the weather is generally warm and dry during this period, and the sea conditions are calm. However, the specific timing may vary based on the dive sites you want to explore and the marine life you hope to see.
Are there any training or certification requirements for diving at Fury Shoals Reefs?
It is recommended to have at least an Open Water certification to dive at Fury Shoals Reefs. Some of the more challenging dive sites may require advanced certification or additional training. Snorkeling is also a great option for those who are not certified divers.
Can snorkeling be done at Fury Shoals Reefs?
Yes, snorkeling is a popular activity at Fury Shoals Reefs, especially at sites like Satayah Reef, also known as Dolphin House, which is a known spot for encountering wild dolphins in their natural habitat.
What is the water temperature like at Fury Shoals Reefs?
The water temperature at Fury Shoals Reefs ranges from around 21-28°C (70-82°F), depending on the time of year. It is recommended to wear a wetsuit, especially during the cooler months.