Jackfish Alley is a popular dive site located in the Red Sea, off the coast of Egypt. The site is known for its beautiful coral formations, vibrant marine life, and unique topography, making it a must-visit destination for scuba divers and snorkelers.
What to See in Jackfish Alley
One of the highlights of diving at Jackfish Alley is the opportunity to see schools of jackfish, which can often be seen swimming along the sandy bottom. The site is also home to various other marine species, including colorful coral formations, moray eels, lionfish, and octopuses.
In addition to the marine life, Jackfish Alley is also known for its unique topography. The site features a narrow canyon diver can swim through, providing a thrilling and unforgettable experience.
Diving at Jackfish Alley is suitable for all levels of experience, although some diving sites may be deeper and more challenging than others. The site is accessible via boat, and there are several local operators that offer guided diving trips to Jackfish Alley.
It's important to note that divers should approach the site with caution, as the currents can be strong and unpredictable. However, with the right experience and equipment, diving at Jackfish Alley can be a truly unforgettable experience.
Liveaboard Trips to Jackfish Alley
Liveaboard trips are an excellent option for those who want to fully immerse themselves in the Red Sea diving experience. Several liveaboard operators offer trips to Jackfish Alley and other nearby dive sites, allowing divers to explore the beauty and diversity of the Red Sea's underwater world.
In conclusion, Jackfish Alley is a must-visit dive site for anyone looking to experience the beauty and diversity of the Red Sea's underwater world. With its vibrant marine life, unique topography, and unforgettable swim-through canyon, this site is truly a wonder of the underwater world and should not be missed. Whether you're a seasoned diver or a beginner, Jackfish Alley offers an unforgettable diving experience that will leave you wanting more.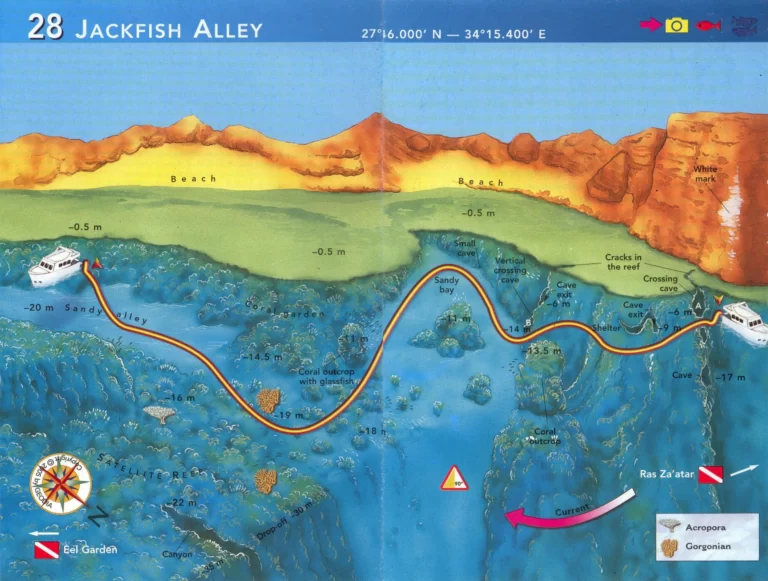 Jackfish Alley is a world-renowned dive site located in the northern part of the Red Sea, near the Ras Mohamed National Park in Egypt. This location offers divers a unique and diverse underwater experience, with its abundant marine life, vibrant coral reefs, and stunning underwater landscapes. The site is easily accessible from the mainland, with liveaboard boats.