St. John's is a hub for marine life, offering divers an incredible underwater experience. The dive sites in St. John's are mostly made up of 'gotas' or 'habilis,' reef systems that break the surface or have peaks below the water. These sites are perfect for diving with steep walls, offering breathtaking underwater views and diverse marine life. The average dive depth is around 20 meters, with the maximum depth not exceeding 30 meters, making St. John's an accessible destination for all divers.
One of the most popular dive sites in St. John's is Habili Ali, known for its great depths and is a favorite among deep divers. Another popular site is St. John's Caves, famous for its photogenic underwater caves. The site is shallow, making it ideal for divers of all levels. Dangerous Reef, also known as Gota Gibli, is another site that is a must-visit for divers visiting St. John's.
St. John's is home to various species, including colorful reef fish, moray eels, and sea turtles. It's common to encounter predatory marine animals such as sharks and manta rays at St. John's, making it a top destination for those looking for an adrenaline-fueled dive.
Liveaboard trips to St.john's Reefs
St. John's is a remote and secluded dive destination that liveaboard can only access. It is a popular destination for liveaboard diving, and many liveaboards offer diving trips to St. John's. These trips can range from a few days to a week or more, providing an immersive diving experience in this stunning location.
Dive Sites At St. John's In Southern Egypt's Red Sea
A little bit to the south is Dangerous Reef that bottoms out on sand at a depth of almost 30 metres. This is a horseshoe-shaped reef with lots of life around it.
St. John's Caves is a dive site where you can get some great photo opportunities of the lighting and topography, without having to depend on marine life.
Paradise Reef is located central north and a popular dive site.
Finally, to the north White Rock is slightly deeper than average and exposed. You may see sharks here on a good day.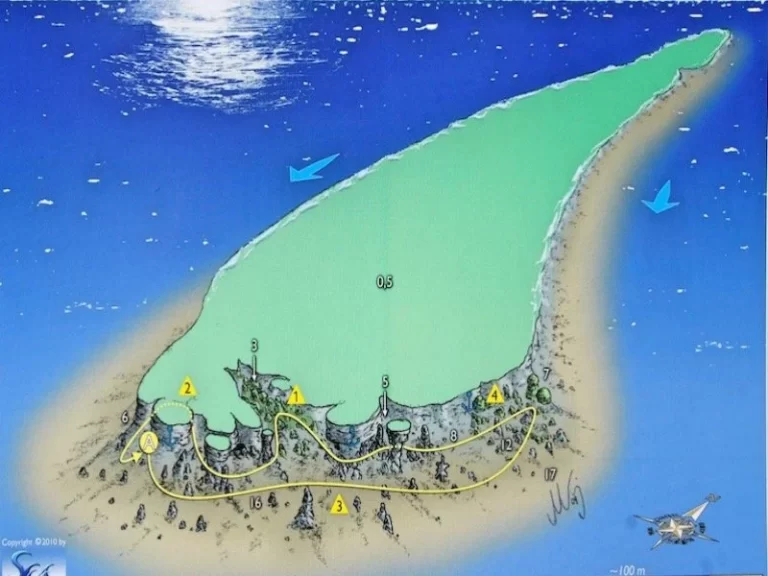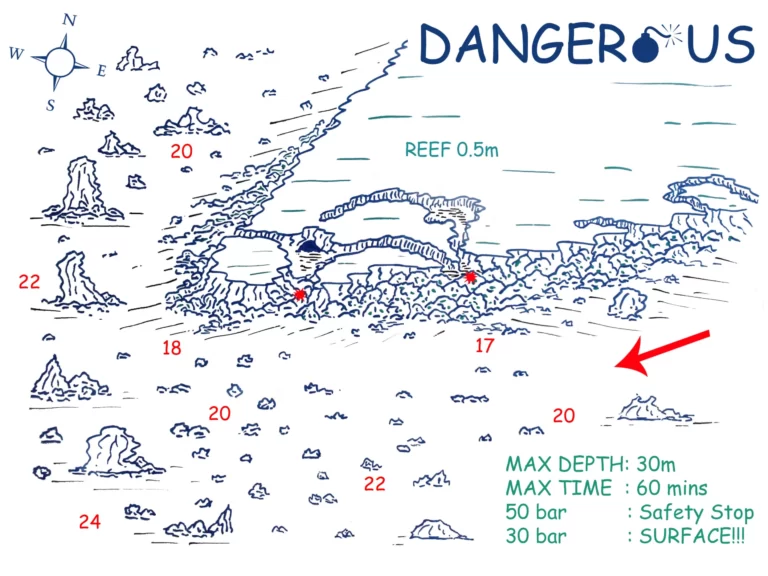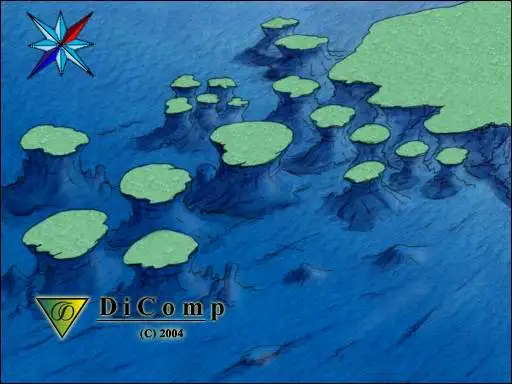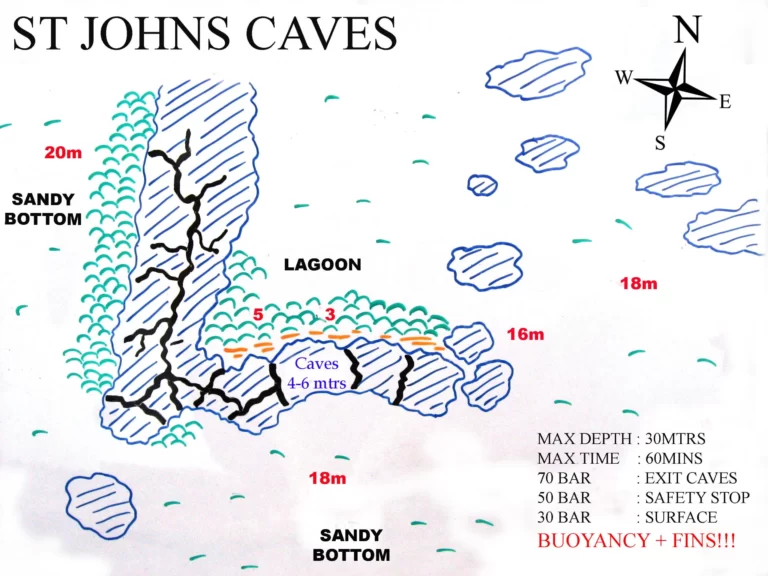 Habili Ali is 70 metres deep in places and nearly every liveaboard will try to include a dive here if conditions allow. It's in the middle of the archipelago.
Habili Gafar has several different spellings of its name, but is an excellent submerged reef in the middle of St. John's. Pelagic sharks visit, but there's plenty more to see if you're not lucky with seeing them.
Gota Kebir is on the eastern side of the central area and is a shallow reef that breaks the surface. It has two plateaus, at depths of 15 metres and 30+ metres.
Gota Soraya is also quite central and breaks the surface. It's slightly deeper than its sister.
Umm Arouk Dive Site, meaning "Mother of Coral Towers," is a captivating and unique dive spot located in the heart of St. John's reefs.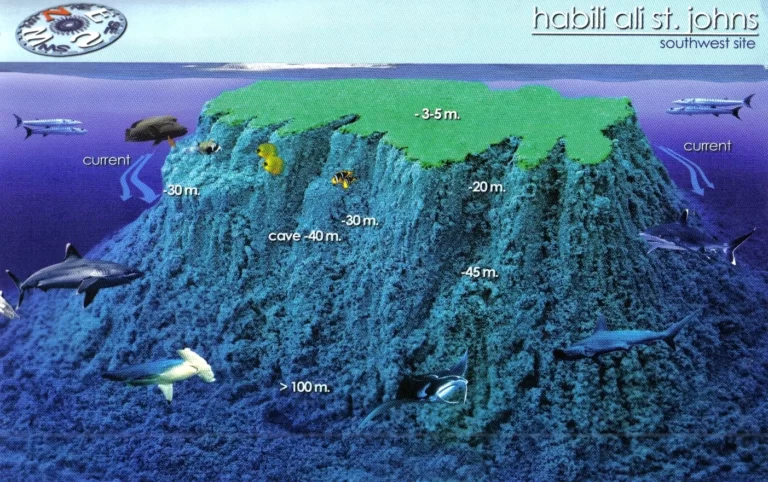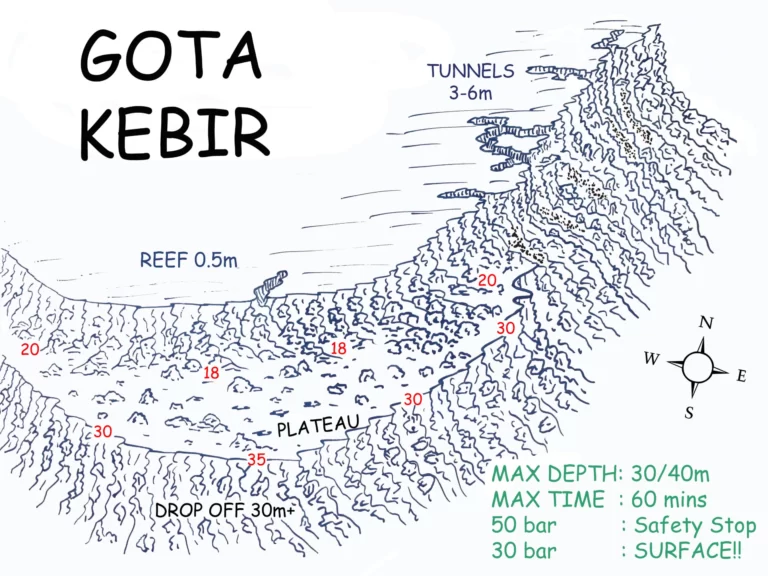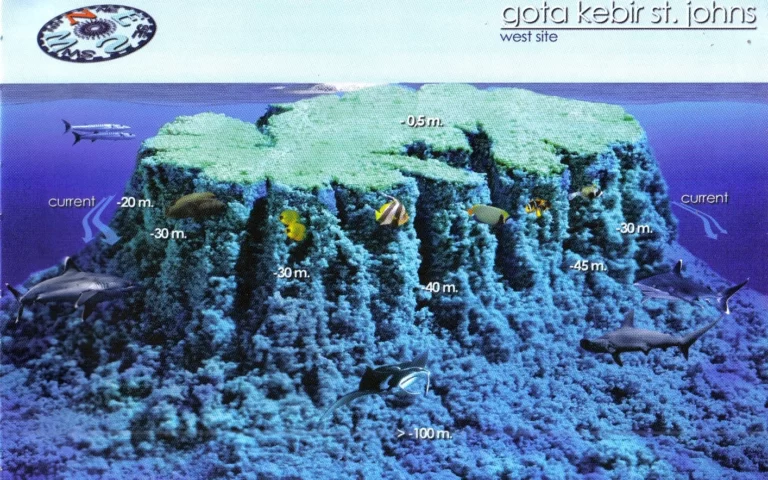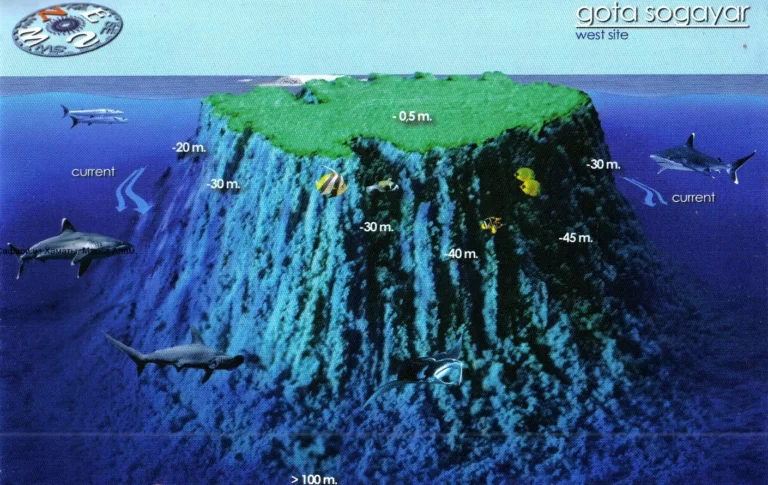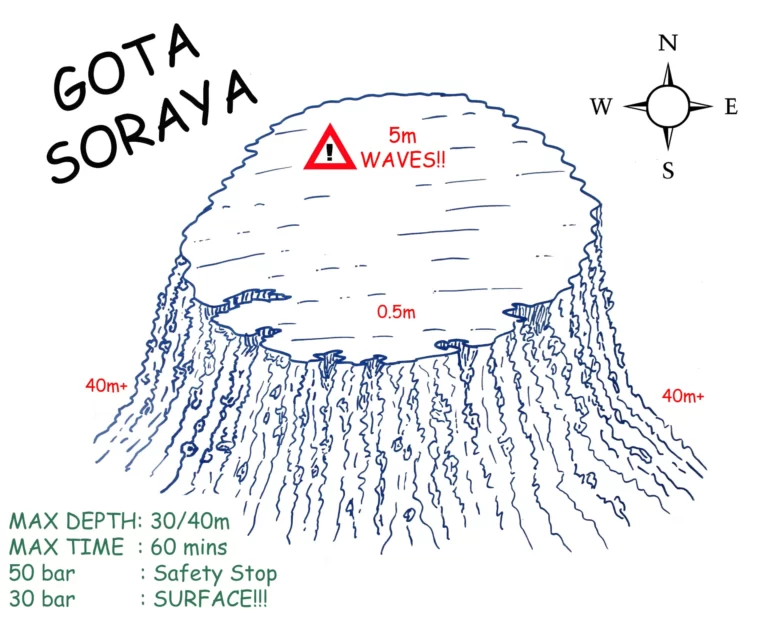 St. John's is the southernmost area of Egypt's territory in The Red Sea. It's very close to the border with Sudan. Most islands and dive sites are less than 50 kilometers from the coast.
Frequently Asked Questions for St. Johns
What can divers expect to see at St. John's Reefs?
Divers at St. John's Reefs can expect to see a wide variety of marine life, including colorful coral gardens, schools of tropical fish, and larger pelagic species such as sharks and rays. Other highlights include pristine reef walls, caves, swim-throughs, and the chance to encounter more elusive species like dolphins, dugongs, and sea turtles.
When is the best time to dive at St. John's Reefs?
The best time to visit St. John's Reefs is from April to June and from September to November when the water temperature is warm and visibility is high. It is also less crowded during these months.
What is the water temperature like at St. John's Reefs?
Divers can expect to see a diverse range of marine life at St. John's Reefs, including colorful coral gardens, large schools of fish, reef sharks, rays, turtles, and sometimes even dolphins and whales. The reefs are also home to a variety of smaller creatures like nudibranchs, sea slugs, and crabs.
How many dive sites are there in St. John's Reefs?
There are more than 20 dive sites in St. John's Reefs, ranging from shallow coral gardens to deep walls and drop-offs. Some of the popular dive sites include Habili Ali, Gota Kebira, and Small Crack.
What dive levels are recommended for diving at St. John's Reefs?
St. John's Reefs offer a range of dive sites suitable for divers of all levels. However, due to the strong currents and sometimes challenging conditions, it is recommended that divers have at least an Advanced Open Water certification or equivalent and a minimum of 50 logged dives.
How long are the dive trips at St. John's Reefs?
Liveaboard trips to St. John's Reefs usually last around 7 days, with the opportunity to spend several days exploring the various dive sites in the area. Most of the diving is done from zodiacs, allowing divers to access the remote and often challenging dive sites easily.