Diving in Gota Soraya or "Gotta Soraya"
Gota Soraya Reef is a stunning dive site in the St. John's area of the Red Sea, Egypt. This reef is characterized by its spectacular drop-off, which descends to a depth of around 70 meters (230 feet). As divers descend, they are greeted by a large plateau covered in hard and soft corals. The reef is home to a diverse range of marine life, including schools of barracudas, snappers, and surgeonfish. Divers may also encounter giant trevallies and reef sharks patrolling the area. The current at Gota Soraya can be strong, making it an excellent site for drift diving.
Marine Life at Gota Soraya Reef
Gota Soraya Reef is home to many marine life, including large barracudas, snappers, and surgeonfish schools. Divers can also expect giant trevallies, reef sharks, and occasional eagle rays and mantas sightings. The coral gardens are lush and vibrant, providing a home for many smaller species,s nudibranchs, shrimps, and crabs. Overall, Gota Soraya Reef offers a diverse and exciting underwater experience for all levels of divers.
Liveaboard Trips to Gota Soraya Reef
Liveaboard trips to Gota Soraya Reef typically depart from the ports of Marsa Alam or Port Ghalib, located approximately 11 hours from St. John's. The journey is well worth it, as Gota Soraya Reef offers some of the best diving in the Red Sea. Liveaboards often visit multiple dive sites in the area, allowing divers to experience the full range of marine life and underwater landscapes the Red Sea offers.
Gota Soraya Reef is a must-see dive site for any diver visiting the St. John's area of the Red Sea. With its stunning drop-off, vibrant coral gardens, and diverse range of marine life, this reef is sure to impress even the most experienced divers. Liveaboard trips to the area offer the perfect opportunity to fully explore the underwater world of the Red Sea and create unforgettable diving memories.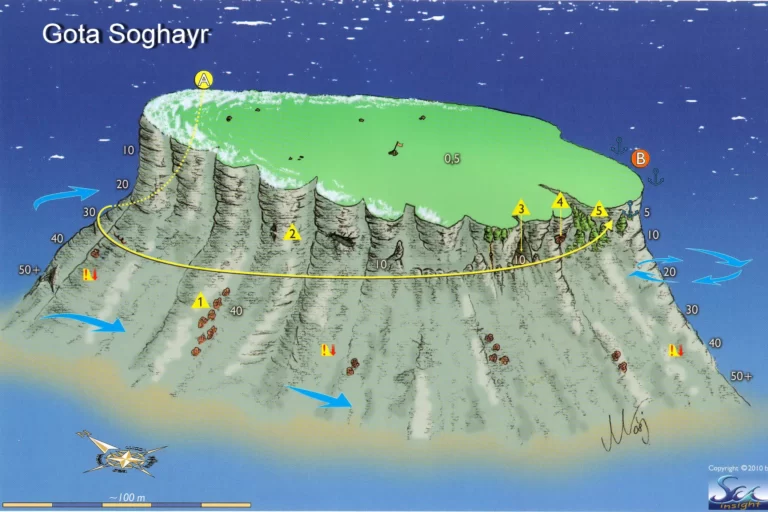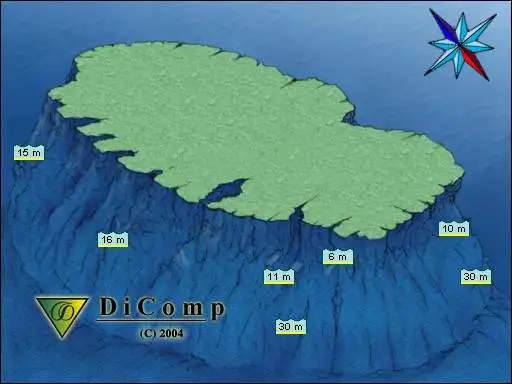 Gota Soraya is located in the southern Red Sea, and is part of St. John's Reefs.