History of Shaab Abu Dabbab, also knows as Shaab Abo Dabbab
Shaab Abu Dabbab has a rich history and was once an important port in the Red Sea region. The area was a hub for trade between Egypt and other countries in the region. Today, the site is mainly known for its stunning underwater world.
Diving in Shaab Abu Dabbab
Shaab Abu Dabbab is home to several dive sites, including Abu Dabbab 2, Abu Dabbab 3, and Abu Dabbab 4. These sites are characterized by their stunning coral formations, colorful marine life, and excellent diving conditions. Divers can expect to see various fish species, including clownfish, angelfish, parrotfish, and many more.
One of the highlights of diving in Abu Dabbab is seeing dugongs, also known as sea cows. These gentle creatures are rare and endangered, making Abu Dabbab one of the best places in the world to see them in their natural habitat. In addition to dugongs, divers can see green sea turtles, reef sharks, and even the occasional dolphin.
The dive sites in Abu Dabbab offer a range of diving opportunities, from shallow reef dives to deep drift dives. The crystal-clear waters offer visibility of up to 30 meters, making it a great place to see the underwater world in all its beauty. The site is well-protected from strong currents and winds, making it a safe and enjoyable place to dive.
Liveaboard trips to Shaab Abu Dabbab
Many liveaboard trips to the Red Sea include a visit to Abu Dabbab. These trips offer divers the opportunity to explore the stunning underwater world of the Red Sea while enjoying the comfort and convenience of a liveaboard. Liveaboard trips to Abu Dabbab typically last several days and include multiple dives at different sites.
Shaab Abu Dabbab is a must-visit for anyone visiting the Red Sea region of Egypt. With its stunning coral formations, diverse marine life, and excellent diving conditions, this site is a true natural wonder of the underwater world. Whether a seasoned diver or a beginner, Abu Dabbab has something for everyone; whether you explore Abu Dabbab 2, Abu Dabbab 3, or Abu Dabbab 4, you will have a memorable diving experience.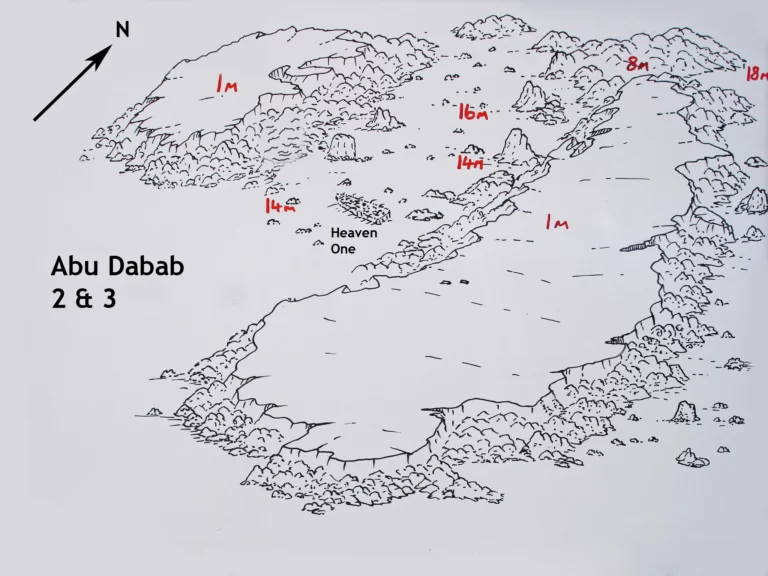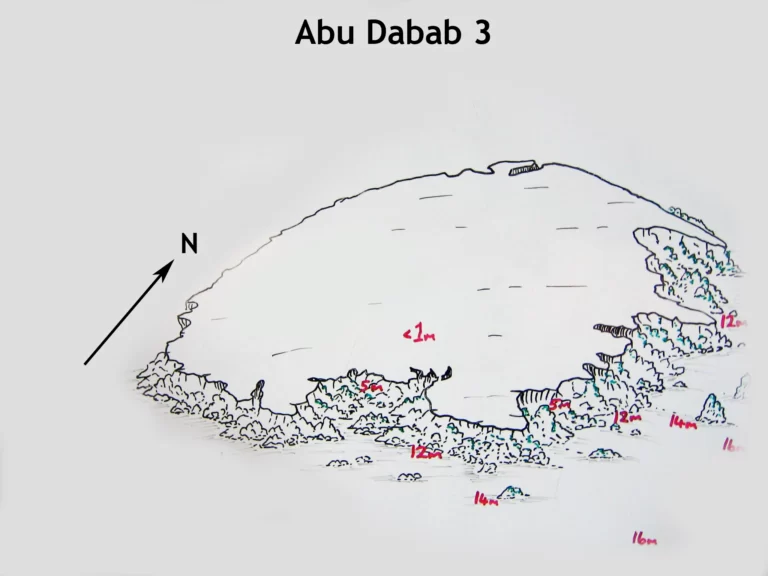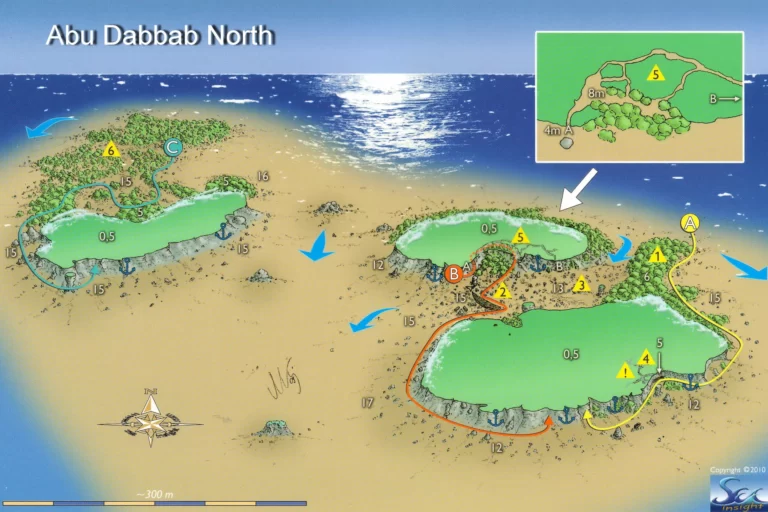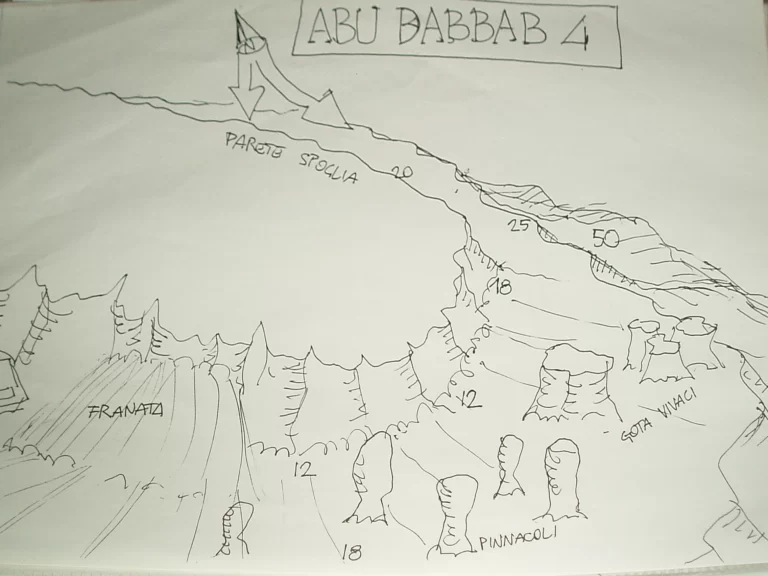 where is Shaab Abu Dabbab Reefs
Shaab Abu Dabbab dive site is located in Marsa Alam, Red Sea, Egypt. The site is also known for its large Bay, where dugongs can sometimes be seen.