Diving in Sha'ab Marsa Alam
Sha'ab Marsa Alam is a large reef shaped like an inverted L. It's about 350-400 meters long, with a width that ranges from 50-80 meters in the north and 10-20 meters in the south. The reef boasts some remarkable sights, including a sunken safari boat in the northeast, two coral blocks in the lower part of the lagoon, and a beautiful coral garden in the north and west.
Marine Life in Shaab Marsa Alam
marine life at Sha'ab Marsa Alam is diverse and abundant. The reef is home to crocodile fish, moray eels, schools of snappers, garden eels, and various other reef fish. You'll also find octopuses, snails, and even the beloved clownfish, Nemo. Sha'ab Marsa Alam is also a great place to spot dolphins, making it a highlight for many divers.
Sha'ab Marsa Alam is a stunning dive site that offers a range of unique underwater experiences. Whether you're a beginner or an experienced diver, this reef has something to offer everyone. With its abundant marine life and breathtaking coral gardens, Sha'ab Marsa Alam is worth a visit on your next diving trip to Marsa Alam.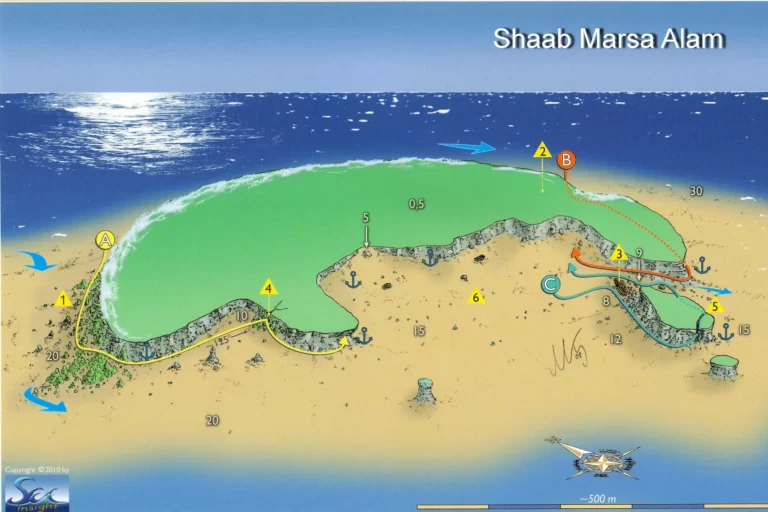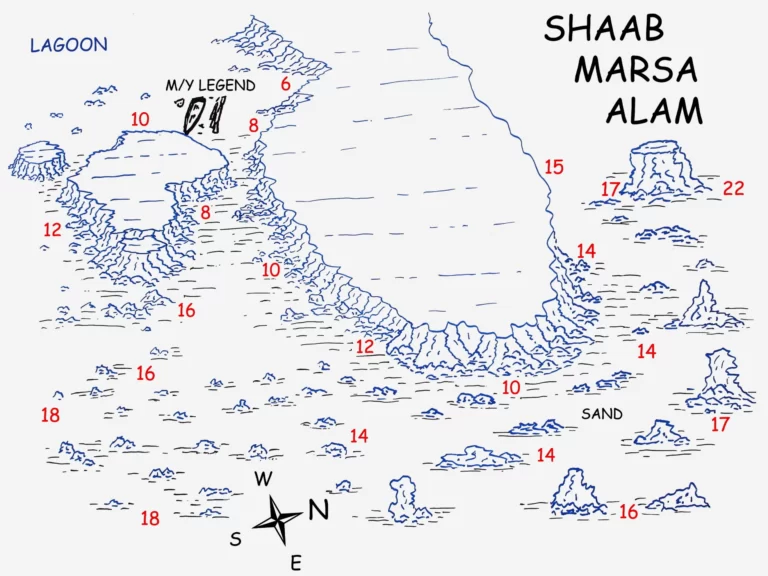 Where is Sha'ab Marsa Alam
Sha'ab Marsa Alam is located off the coast of Marsa Alam, a city in the Red Sea Governorate of Egypt.